Erin Kelly
Executive Director
Ms. Erin Kelly brings over 15 years of public health and health care experience to the Children's Specialty Care Coalition. Erin formerly worked for Richard Heath and Associates to provide program oversight and grant management to professional medical associations that were funded to educate and support healthcare providers with Covered California implementation. Prior to her work with Covered California, Erin spent 6 years as the Director of Mission Programs, for the Susan G. Komen Orange County Affiliate, where she oversaw the Affiliate's public policy agenda, $2 million in grant-making and management, and health promotion initiatives designed to reduce breast cancer disparities and improve access to care.  During her tenure there, the Affiliate was recognized nationally as the Affiliate of the Year for 2013, and was also the recipient of the Promise Award at the 2012 Komen Leadership Conference for innovation and impact of its community health programs and initiatives.
She began her career as a Community Education Coordinator for a multi-million dollar childhood asthma initiative in San Diego. She then transitioned to working for 3 years with the California Department of Public Health, as a Regional Health Education Coordinator, working to increase capacity of CBOs and other youth-serving stakeholders to promote comprehensive sexuality education in schools and address high rates of STIs/HIV among youth and young adults.
Erin has a Bachelor's of Science in Community Health Education and a Master's of Public Health from San Diego State University.  Erin donates her personal time back to her community by serving as a Board member for the Susan G Komen Northern and Central California Affiliate, coaching youth softball ,volunteering at her children's school, blood donation, and other charitable activities throughout the year.  She enjoys traveling, cycling, running, recreational sports, and spending time with her family in Roseville, CA.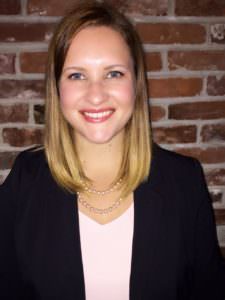 Katie Layton
Government Affairs & Program Manager
Ms. Layton began her career in public policy as an intern in the California State Assembly.  Following that, she served for eight years as State Affairs Liaison for the California Independent System Operator (ISO), the non-profit organization responsible for managing the high-voltage flow of electricity for 80 percent of California's power grid.  There, she played a critical role in providing frequent outreach and education on key energy issues to members of the California State Legislature, and was instrumental in shepherding ISO Board Members through the State Senate confirmation process, with twelve successful confirmations over her eight years.
Katie was also responsible for organizing a corporate-wide speaker series in which three top policymakers, business leaders, and innovators per year were invited to address the ISO's nearly 600 employees to share their insights on the energy sector.
She has a Bachelor's Degree in Political Science from California State University, Chico. She and her husband stay busy raising their two young children, and exploring Sacramento's many walking and biking trails.
Lobbyist Staff
Angela Blanchard, Political Solutions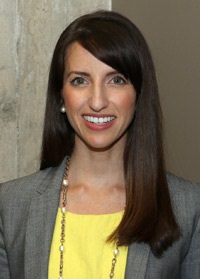 Consultant
Tim Shannon, Shannon Government Relations